If you are reading this page, you are probably a newbie who is or has been trying to work from home on the internet to make some money or get rich but do not have a clue on how to get started. Some of you might have some clues from books, friends and spending a fortune attending seminars after seminars but still unable to do it. Let me tell you why. The reason is they all give you clues but no answers. It is like a skeleton but no flesh or someone without clothes!
Pay attention here. You do have to read a lot. Otherwise you will not understand what I am saying in my tutorials. Example : If I mention, search for a domain name and you have no idea what a domain name is, how are you going to follow me? However, that's as far as it goes with reading. What you really need to get started immediately is to have someone guide you along and you doing it hands-on. This way, you will see results immediately and not in a year or two.
Before you continue with the tutorials to get online, ask yourself this question.
Do I want to get online immediately so that I can start my work from home business and make money?
If your answer is yes, then continue with the tutorials.
Please take note that you have to follow my instructions and then do it immediately as this is like a hands-on online workshop. If you just read and not do anything, you will not achieve anything. Do nothing = nothing done = see nothing = no domain = no website = no business = no money. Simple as that.
One more note, you will have to email me and let me know how successful you are in following my instructions in setting up your website.
STEP 1:SEARCH FOR A DOMAIN NAME
Click on either one of the site to search for an available domain name. Do not register the name yet. It is better for you to get a domain name with a .com instead of .net or something else. Once you find the name that you want, go to Step 2.
Instant Domain Name Search
This site helps you to see if the domain name is available.
Nameboy
This site gives you domain name ideas using an auto-generator. However, the best place to register a domain name would be here as it is very user friendly and easy to manage all your domains at one site. It is more advisable to get your domain name from this site and then choose whether to host it with them or at another site. If you do not wish to them to be your webhost, it won't pose a problem. Once you have registered and purchased your domain name, go to step 2.
STEP 2 : REGISTER YOUR DOMAIN NAME AND WEBHOST
This is a very good webhosting site. They offer a lot of webtools and the price is reasonable. Most internet marketers use Hostgator as their webhost because they are more reliable and have good service. If you want to use the same webhost that I am using, then follow the procedures below after you get into their site.
From the menu, click on Web Hosting.
Then, click on the package you want - "ORDER NOW"
Under "Select a domain name option" - click on "Register New Domain". Right below in the box, type in the domain name you searched for earlier. (This is if you do not have a domain name yet. Like I mentioned above, it would be better if you register your domain name at this site so that you can have full control of your domain name always.)
Click Next.
Choose the package you want and follow the instructions to check out and pay
for it.
Go check your email for further instructions from the Webhoster to confirm your purchase. You will probably receive several emails. Please read them carefully and follow their instructions. Otherwise, your purchase will not be confirmed.
STEP 4 : LEARN ABOUT AFFILIATE MARKETING
If you did not come into this page through the affiliate marketing page, then the next step will be to hop on over there to learn about affiliate marketing. This is one of the easiest and fastest way to earn money online. After you have done this, come back to step 5.
For those who came here via the affiliate marketing page, the next step will be about Article Writing. Article writing will help you in your SEO. Please read about SEO if you haven't done so. This is extremely important.
STEP 5 : PUT UP YOUR WEBPAGE
Now that you know what you want to sell and what you want to write about, it is time to publish your website online so that visitors can come. When they come to read your article, they might also purchase from your affiliate links. Thus, making you money. Sounds good eh?
There are two ways to get your site online. One is through a webpage and the other is through blogging. Blogging is an easier and faster way to it. Click here to learn how to host your blog on your own domain.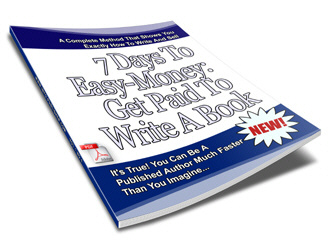 FREE EBOOK


Just fill in your email below to get your free ebook. Yes, I am giving it to you for free.


FREE WEBSITE BUILDER

To help those who do know how to build a website, I will also include the below for FREE.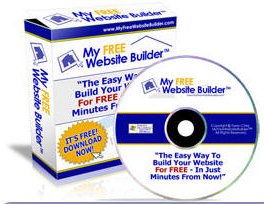 So, grab it before I change my mind!!!